Welcome to RESNA 2008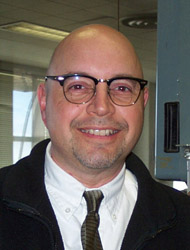 On behalf of RESNA's Board of Directors, Officers, Committees, and Staff, I welcome you to the Washington, DC area, the Crystal City Hyatt, and the RESNA 2008 Conference.
Meetings Committee Chair Ray Grott and his team have once again pulled together an exceptional program, reflecting the leading research, service delivery, and training work of our field. RESNA Executive Director Nell Bailey and the office team have worked with the Meetings Committee on a daily basis to make sure the program, schedule, and facilities come together.
Throughout my two-year term as President, I have been reminded often how much RESNA is a grass roots organization. The SIG, PSG, and Committee meetings are where this grass roots work happens – be sure to get to these to see RESNA in action.
The Exhibit Hall is a place to visit often during the Conference – a great place to take in the latest commercially-available Assistive Technology and research & development work with a colleague.
We will combine two very special events this year – the Awards Ceremony and the Town Hall Meeting. Please attend to see a dynamic combination of recognition of our colleagues and of our organization's recent work, not to mention the always-entertaining Pass-the-Hat Ceremony.
We are happy to be back in the Washington, DC area, and hope that it enables you to visit some of your favorite sightseeing spots. Enjoy the Conference, learn, network, and have fun.
Glenn Hedman
RESNA President
---
Welcome Letter from the Conference Chair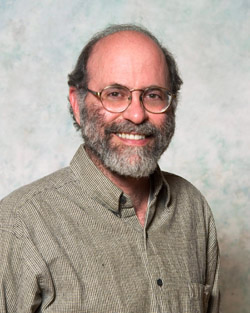 June 2008. The election year is in full swing and politics is in the air. Of course, politics is always in the air in Washington, making this an appropriate place for us to bring our conference. Political decisions on local, national, and international levels impact our ability to carry out our work in many ways. However, on this occasion, we are not here to lobby others, but to strengthen our own capacity to campaign on a daily basis for the Assistive Technology needs of the people with disabilities who we serve.
Campaigning can take many forms. In this Program, you will find our own platform: a comprehensive offering of speakers, workshops, and paper presentations drawing on the knowledge and skills of our diverse AT family to help Define Policy, Promote Research, and Strengthen Practice. In the Exhibit Hall, you will have the opportunity to examine a range of technology products from leading manufacturers and exchange ideas with folks from the Rehabilitation Engineering Research Centers.
In addition to many presenters from our own ranks and from supportive manufacturers, we are pleased to introduce you to speakers and instructors from the District of Columbia's Department on Disability Services, the Veterans Administration, the American Association of People with Disabilities, the US Access Board, Easter Seals, and the Walter Reed Army Medical Center. We gratefully acknowledge the support for other sessions and student competitions provided by the National Science Foundation and Paralyzed Veterans of America.
Workers on the campaign trail need to relax as well. We invite you to take advantage of the social activities, lunches, meetings, and receptions to meet new people and network with others. RESNA would not exist without the many volunteers who lead our work, supported by a small but dedicated office staff. Many thanks to all of you who have helped make this conference happen.
Welcome to RESNA 2008. I trust you will agree that the Meetings Committee has fulfilled our campaign promise by providing you with a stimulating and professionally rewarding conference.
Ray Grott, MA, ATP, RET
On behalf of the 2008 Meetings Committe