Development of a Reverse Gravity Leg Bag Emptier
Shalini A. M. D'Souza, SoYeon Ahn, and Amanda Bernsohn
New York University
ABSTRACT
Persons with physical disabilities who use urinary catheters with leg bags, often find the task of toileting or emptying the leg bag difficult to accomplish independently. Existing leg bag emptiers control drainage using gravity and hence only empty into a receptacle on the floor/ground rather than into a more socially acceptable receptacle like a standard toilet. This paper describes the development of a reverse gravity leg bag emptier to enable our client, a full-time power wheelchair user with a severe physical disability to empty his leg bag independently and with dignity into a standard toilet. A prototype leg bag emptier which is portable, easy to connect and disconnect, and powered using an external battery was and developed for our client. It has received positive feedback from him and others familiar with the project.
KEYWORDS
Leg bag emptier; toileting; urinary device; physical disabilities; independence
BACKGROUND/STATEMENT OF THE PROBLEM
Our client is a young adult male with a severe physical disability. He is a full-time power wheelchair user who also uses a leg bag. One of his goals is to empty his leg bag independently but he is unable to do this due to his physical limitations including impaired fine motor skills, decreased hand strength as well as poor trunk balance and inability to bend and reach the drainage port and drainage tube of his leg bag located near his ankle. His ability to obtain full-time paid employment and his social life has been limited as he needs assistance to empty his leg bag and hence is unable to remain unattended for long periods of time to carry out these activities. We thus began our search for leg bag emptiers to enhance his independence in emptying his leg bag and to improve his overall quality of life.
Our Internet search of existing leg bag emptiers revealed some mechanical (manually-operated) and electric (power-operated) leg bag emptiers (1) but they all control drainage using gravity and therefore only empty into a receptacle on the floor or ground like a specialized toilet, drain, grass, street, or litter box rather than into a standard toilet. None of these devices are a satisfactory solution for our client who desires a device that he views as less degrading than the existing leg bag emptiers and which can empty into a standard toilet. Additionally, it is also important to him that such a device, which can empty into a standard toilet, be discreet or invisible to others and leak-free during wear and use.
DESIGN AND DEVELOPMENT

Photo 1: Peristaltic pump, Rechargeable sealed lead acid battery, Polypropylene quick-disconnect tube coupling (Click for larger view)
The development of a prototype reverse gravity leg bag emptier (RGLBE) for our client was a collaborative effort of graduate students and faculty advisors in New York University's Interactive Telecommunications program (ITP) and the Department of Occupational Therapy (OT). Our client was a key part of the design process and our objectives in designing the prototype were based on his needs and priorities as described earlier.
Our prototype RGLBE was created using the main components viz. a peristaltic pump, rechargeable sealed lead acid (SLA) battery, polypropylene quick-disconnect tube coupling, silicone rubber soft tubing (semi-clear white and black color), toggle switch, and battery charger. Each of these components were carefully selected and serve a specific function in the prototype. These components are listed along with their specifications in Table 1. Table 2 describes the functions of each of these main components in relation to the prototype RGLBE.
Table 1: Main Components of the Prototype RGLBE and their Specifications
Main Components
Specifications
Purchased from
1.
Autoclude peristaltic pump 12 VDC
Tube material: Autoprene
Flow rate: 120ml/min
Weight: 0.4 Kg
Clark Solutions
2.
Rechargeable sealed lead-acid battery 12 VDC 5Ah
Length: 2.75 inches
Height: 4.09 inches
Width: 3.54 inches
Weight: 3.8 pounds
Radioshack
3.
Polypropylene quick-disconnect tube coupling: Plug Socket
Plug ¼ inch size
Socket ¼ inch size
McMaster-Carr Supply Company
4.
Silicone rubber soft tubing: Semi-clear white Black
Both colors ¼ inch inside diameter
McMaster-Carr Supply Company
5.
Toggle switch
Switch function: On-Off
APEM Components
6.
Sealed lead-acid battery charger 12V 500mA
Weight: 0.9 pounds
Zbattery.com, Inc.
Table 2: Main Components of the Prototype RGLBE and their Functions

| | | |
| --- | --- | --- |
| | Main components | Functions |
| 1. | Autoclude peristaltic pump | It could be used for pumping a variety of fluids including urine, with no back-flow and allowed for isolation of the electronics from the fluid being pumped as the fluid passed through a flexible tube held inside a circular pump casing. It was also available in DC power. |
| 2. | Rechargeable lead-acid battery | It was used to power the pump, could be recharged for use several times, and was available locally in the store. |
| 3. | Polypropylene quick-disconnect tube coupling with shut-off valve | Was used to connect the end of the drainage tube of the leg bag to the black extension tubing that was connected to the pump. This tube coupling had a plug which fitted into a socket, thereby enabling frequent, leak-free connecting and disconnecting when needed. The shut-off valve would stop the flow of urine when the coupling was disconnected. This coupling also permitted 360 degree swiveling so the extension tubing would not twist and kink. Finally, polypropylene material offered better chemical resistance needed as the coupling would be coming into contact with urine and it also allowed for sterilization or cleaning with chemicals. |
| 4. | Silicone rubber soft tubing (Semi-clear white and black color) | Was selected as the extension tubing because silicone rubber is often used in medical and laboratory applications. Since this tubing was also approved for food use we felt it would be easy to clean as urine was the medium being passed in our application. Black color tubing was selected as it would be visible when attached to the client's wheelchair and would look discreet and blend well with his wheel-chair. White color tubing was necessary for the client to see when this tubing was empty in order to turn off the pump. |
| 5. | Toggle switch | To enable the device to be turned on and off. Toggle because it was simple to use and could be operated by our client. |
| 6. | Battery charger | To charge the rechargeable lead acid battery. |
System Layout of the Prototype RGLBE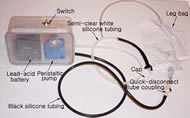 Photo 2: Completed Prototype RGLBE (Click for larger view)
The completed prototype is shown in Photo 2. A peristaltic pump and SLA battery were housed securely inside a plastic container using velcro. A toggle switch was attached to the top of the container to enable easy access to the switch and permit visibility by the client. All three were connected together via red and black hook-up wires. The inlet of the pump was connected to the end of the drainage tube of a leg bag using quick-disconnect tube coupling and black silicone extension tubing (45 inches length). Semi-clear white silicone extension tubing (40 inches length) was attached to the outlet of the pump and its distal end was fitted with a cap to prevent urine from dripping if the pump was turned off too soon before the tubing was completely empty. The end of the semi-clear tubing was also stabilized with a 6-inch piece of metal wire to make the flexible tube somewhat rigid and enable it to be bent and held at an appropriate angle as needed by the client. The plastic container containing the pump and battery was then placed into a zippered nylon bag along with the semi-clear extension tubing. The zippered bag contained all these parts securely and concealed it from view.
Photo 3: Prototype RGLBE attached to client's wheelchair (Click for larger view)
Photo 3 shows the prototype attached to our client's wheelchair. Nylon straps were used to attach the zippered bag with its contents to the armrest of the client's wheelchair. The black extension tubing was routed along the client's wheelchair from the zippered bag on his armrest to his footrest hanger using ½ inch nylon cable clamps and zip ties. The drainage port on the client's leg bag would be kept open once the system was connected to enable him to empty his leg bag using this device. The client would activate the pump by turning the switch on (a sign on top of the zippered bag indicated the toggle switch "on" position) in order to empty his leg bag via the semi-clear white extension tubing which he would take out from the zippered bag and hold over a toilet. He would turn off the switch once emptying was complete and no more urine could be seen flowing out and in the semi-clear white extension tubing.
EVALUATION
The prototype RGLBE was set-up and attached to the client's wheelchair such that it would not restrict the movements/functions of his power wheelchair while still allowing him easy access to the device. The zippered bag was attached to his left armrest and the system connected as described above. The client was trained in using the prototype first with trial runs using a leg bag filled with water, then with real runs with the device attached to his leg bag and finally once he was able to use the device without supervision and with confidence, he was allowed to take the prototype home for trial.
Our client reported that the device had worked during the four times he had used it over a period of two consecutive days and he was able to empty his leg bag independently into a standard toilet and even into a urinal. However, one out of the four times it had held back a little urine in the semi-clear extension tubing. The charge on the battery had lasted for both the days. He described the device as being "cool" and reported a great sense of relief to be able to drink as much liquid as he wanted to and go to the restroom at his own free will to complete this task of toileting like any other able-bodied person would do. He was happy with the device because it was also discreet, leak-free, and gave him a sense of dignity.
DISCUSSION
A prototype RGLBE that met our client's needs and priorities was developed. Its major advantages lie in its use to improve our client's quality of life, its ease in set-up and disconnection from his leg bag and his wheelchair, its portability, and affordability. The prototype was created with a total cost of under $250. Although it meets the needs of our client, it takes about 5 minutes to empty a 600ml leg bag that is approximately three-fourths full. The device is also not maintenance free and the tubing inside the peristaltic pump as well as the silicone soft rubber extension tubing would need to be replaced upon signs of breakdown or wear and tear. We are in the process of replacing the autoprene tubing which was the standard tube material for the peristaltic pump used in our prototype with tygon tubing which offers excellent chemical compatibility with urine compared to the autoprene tubing. A limitation of our prototype is that it leaves about 1-2 inches of urine near where the semi-clear white extension tubing attaches to the pump. Further testing is needed to see if this happens only when emptying a leg bag that is less than half full as opposed to when a leg bag is half or three-fourths full. Also, changing the position of the pump and extension tubing to see if this has any effect in emptying the tubing completely needs to be further evaluated. Additionally, future work could entail having a light indicator to indicate the switch position, an indicator to indicate the charge left on the battery so that the client can know when it is running low on charge in order to charge it, and creating an option to use the power wheelchair battery.
ACKNOWLEDGMENTS
This project was enabled through the "The Assistive Technology Lab", funded by a grant through the Nathan Cummings Foundation. We would like to express our sincere thanks to our mentors at NYU, Anita Perr of the OT Department and John Schimmel of ITP for their invaluable guidance and support throughout. We would also like to thank Eric Rosenthal of ITP for his counsel. Finally, we would like to thank our client for his feedback throughout the design process which contributed to the development of this prototype.
Author Contact Information:
Shalini D'Souza, NYU, 223 Merrill Avenue, Staten Island, NY 10314, Phone (718) 447-2551 EMAIL: sad321@nyu.edu