Welcome to RESNA 2009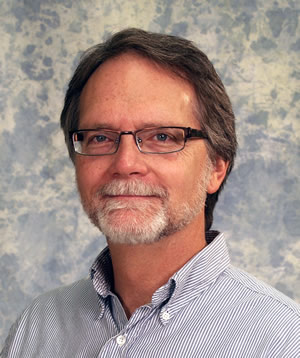 Thank you for coming to New Orleans and the annual RESNA conference. We know you must choose your conference attendance wisely in these difficult economic times. We have worked diligently to ensure that once you head for home, you will be confident you made the right choice. This year RESNA celebrates 30 years of dedication to the support of people working in the fields of rehabilitation engineering and assistive technology. As President, let me welcome you to what I know will be a valuable and inspiring conference experience. On this 30th anniversary of the founding of our organization, RESNA members, non-members, and future members are coming together to learn about current and emerging assistive technologies, developments in rehabilitation engineering, and policy issues that effect the availability of these products and services. You will have the opportunity to learn not only through a comprehensive array of instructional courses, seminars, and plenary sessions, but by networking with vendors, practitioners, and researchers in all areas of adaptive technology.
All this will occur in a city we have been yearning to return to since our conference was held here twenty years ago. While New Orleans has experienced much change and turmoil since we last visited, the food and music of this beautiful city and the spirit of its people are as vibrant as ever. We are delighted to share in this spirit, as we recharge our interest and commitment in all things assistive technology and rehabilitation engineering.
If you are not a RESNA member, or are attending your first RESNA conference, let me extend a special welcome on behalf of our 1400 members, and express our hope that your conference experience will stimulate interest in deepening your involvement with the organization.
Thank you again for coming. And please make the most of your time at this year's conference, Assistive Technology and All That Jazz.
Greg McGrew, ME
RESNA President
---
WELCOME FROM YOUR 2009 CONFERENCE CHAIR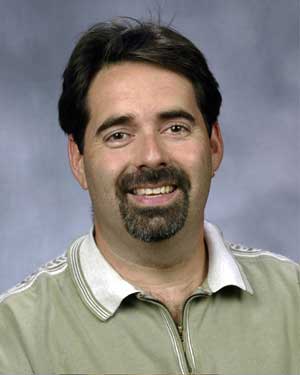 The first professional conference I ever attended was in the summer of 1989. By some standards it was a small gathering, 400 or so people, but to me it was huge. All the people had on name tags (which seemed a bit weird to me at the time) but it listed where each person was from. I saw tags from many of the US states, several Canadian provinces, even far away places like Sweden, Japan, South Africa and Australia. The conference had speakers and paper and poster sessions that described research and development work. There were workshop sessions that dove deeply into topics. They had set up an exhibit hall where you could not only see equipment, but you could try it out! It was an amazing experience.
That conference was also in an awesome city. The thing that struck me was the music. All day you would hear live music coming from bars or restaurants, from impromptu parades in the French Quarter or from virtuoso solo performers on street corners. Great food, a huge variety of things I had never had before and are only "right" in the Crescent City (think beignets at Cafe Du Monde).
The city was New Orleans and as you may have guessed, the conference was RESNA. Twenty years later, RESNA is again having a conference, by some standards small, where people will be listening to speakers talk about topics they are passionate about, learning about research and development, playing with equipment in the exhibit hall, all running around wearing name tags proclaiming where they come from.
Your conference committee is working hard to pull together an excellent program that pulls together individuals who are committed to improving the quality of life of people with assistive technology. We are working to ensure that you will find content that will challenge you professionally as we are striving to have more intermediate and advanced topics. We're integrating the Exhibit Hall more directly into the conference by bringing back product demonstrations and by setting up the conference session of guided tours through the hall. Research and development will be a primary focus showcasing work from the NIDRR funded Rehabilitation Engineering Research Centers as well as through the return of the Research Symposium.
Continuing Education Units will available for most sessions and these CEUs can be used to meet not only your RESNA ATP/RET continuing education requirements, but could possibly also meet the requirements of other organizations including AOTA, APTA and ASHA.
I'm hoping you will join us in New Orleans to celebrate RESNA's 30th Anniversary and to come learn about Assistive Technology and All That Jazz.
Kevin Caves
On behalf of the 2009 Meetings Committee