Technology Intervention Alternatives to Multifocal Eyeglass Use for Reducing the Risk of Falling
Dennis Tomashek, M.S., Kati Liegl, Roger O. Smith, Ph.D., OT, FAOTA, RESNA Fellow
Abstract
Multifocal eyeglasses, including bifocal and progressive lenses, are commonly used by individuals over 40. Multifocal lenses are used for their convenience, yet insufficient research has been completed to understand the effects of multifocal lenses on mobility. A few recent studies have found an increased risk of falls due to multifocal lenses. If current multifocal lenses increase risk, what technologies exist that are as convenient as multifocal lenses yet safer? Are individuals being alerted to the risk that multifocal lenses pose? Numerous alternatives exist, including several technology variations. We examine nine possible solutions. The implications of this review are significant for those over 40, including people with disabilities, especially those who already use assistive mobility devices for ambulation.
Keywords:
Multifocal lenses, aging, falls, interventions
Background
As individuals age, most develop presbyopia. Presbyopia is a condition of natural aging in which the lens of the eye loses its' pliability, and thus can no longer accommodate for near vision. To correct for presbyopia, the most common solution is multifocal lenses. Poor vision has been linked to variability in gait, which leads to an increase in the risk rate for falling. Multifocal lenses compounds this due to the blur in the lower visual field caused by the add, or reading region at distances which are critical for walking. Lined bifocals and trifocals cause 'jumps' and discontinuations in the visual scene, and progressive lenses have limited areas for distant, middle, and near viewing, and can cause 'warping' when the head is moved from side to side.
The red line with a negative slope represents general physical and cognitive functioning. As individuals age, general functioning typically decreases. Research has shown that as individuals age, the likelihood of falling increases, as depicted in the green lower line on the graph. Much of this has been attributed to the decrements in physical and cognitive function, or environmental hazards such as curbs outside and throw-rugs inside. The blue upper line shows the risk of falls for individuals wearing multifocal lenses. Most individuals receive multifocal lenses between ages 45 and 55, as indicated in the figure, and the risk of falls immediately jumps. Lord et al. (2002) discovered a link between introducing new multifocal lenses and an increase in the number of falls in older adults (1). As the risk of falls meets the decreased functioning, falls are more likely to occur. Multifocal lenses exacerbate this process. The proposed intervention focus period occurs when the decreasing functioning meets the increasing risk. Unfortunately there are only currently two established interventions for reducing the risk of falls from multifocal lenses.
Current Methods
Education is the most widely accepted solution. Since multifocal lenses change how the environment is perceived, awareness of the difference when receiving the glasses is beneficial so the individual can be conscious of the change. It is also important for the individual receiving the lenses to be aware that the lenses may cause an increased risk of falling.
Another solution supported by Lord et al. (2002) is for individuals to maintain two pairs of glasses. Lord et al. are currently completing an intervention study using this strategy (1). Individuals with the need for multifocal lenses only wear them when they are doing activities that require near vision such as reading, or when close and distant items have to be seen at the same time, such as driving. During activities that require walking, individuals wear single lenses. For individuals who are prescribed multifocal lenses, this suggestion requires that they have both pairs of glasses with them, and must remember to switch them depending on the activity they are doing. This suggestion also requires individuals to maintain current prescriptions in two pairs of glasses, rather than one pair of multifocal lenses. This alternative directly offends why so many people wear multifocal eyeglasses – convenience. This is the "inconvenient" solution.
Other Alternatives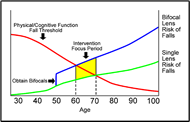 Figure 1: Rationale for Multifocal Interventions
The solutions currently accepted in attempts to minimize the risk of falling are flawed. Education, although important, does not provide a tangible solution to prevent falls with multifocal lenses, and we do not know if we can teach people to watch out for what they do not see. Maintaining two pairs of lenses increases the cost to the individual and decreases the likelihood that the individual will follow through with switching glasses as often as recommended. Because the issue of falls related to multifocal lenses has the potential to affect so many individuals, other intervention options are necessary a) so individuals can decide what option will work best for their situation and b) to identify clear research agendas. Some of the technologies discussed are not possibilities for individuals with very strong prescriptions or significant astigmatisms. While some of these solutions currently exist, they are often expensive and inconvenient. Some of the others listed are fledgling technologies that may be available in the future.
Table 1: Advantages of Alternative Solutions for Multifocal Lenses.

Advantages

Alternative Solutions

Low Cost

Cognitively easy

Universal for populations

Convenient

Aesthetically pleasing

Low Risk Management

Education

S

S

?

Corrective eye surgery and readers

S

S

S

S

Two pairs of glasses

S

S

?

Two pairs of glasses with AT reminder

p

S

S

?

"Golf" multifocals

S

S

?

Flip-up multifocals

S

S

S

S

Flip-up multifocals with AT reminder

S

S

?

Manual focusing glasses

p

?

Electronic Focusing Eyewear

S

S

?

Multifocal contacts

p

S

S

S

S= Strongly demonstrates advantage
p = Partially demonstrates advantage
? = Unknown (needs research)
= Does not demonstrate advantage
Surgery and reading glasses. Surgeries, such as LASIK, correct distance vision problems. Surgery, however, does not correct for presbyopia. After surgery, the individual would only need to use reading glasses during certain activities, but would not be needed when walking outside or during other active tasks. This option would alleviate the temptation to leave multifocal lenses on throughout the day whether they are appropriate or not. Although prices have decreased for the surgery, it is still an expensive solution for many individuals. As with any medical procedure, there are risks involved with eye surgeries. Some risks include being over- or under-corrected, needing glasses or contacts after surgery, distorted vision (especially in low light), dry eye syndrome continuing or getting worse, results not lasting, and losing vision (2).
Two pairs of glasses. Lord et al. is investigating switching between two pairs of glasses. Wearing one pair of single lenses and one pair of either multifocal or reading glasses would reduce the risk of falls. Multifocal lenses were not designed for negotiating obstacles like steps and curbs, so wearing them all day is beyond their intended function. This solution can be costly, would be difficult to implement, and may be cognitively complicated for individuals (i.e. knowing when they should be wearing each pair of glasses, remembering to switch them).
Two pairs of glasses with an assistive technology reminder. Conceptually the same as having two pairs of glasses; assistive technology may be introduced to reduce the cognitive burden. To increase the chances of two pairs of lenses being used correctly, an assistive technology reminder, like an accelerometer with a warning device could be fastened to the lenses. Small and inconspicuous accelerometers could be attached to glasses. When the accelerometer with pattern recognition software senses that an individual is rising from a seated position, a warning tone or voice would remind them to take off their multifocal lenses. This technology has yet to be developed.
"Golf" Multifocals. The standard multifocal lens has a distance prescription in the upper 2/3 of the lens and an add prescription in the bottom 1/3 for close viewing. There are lenses that exist where the add prescription is not on the bottom. "Golf bifocals" patented in 1998 by David Pollak, have an add region on one or both of the lenses with the add region being determined by whether the individual is right or left handed, and based on preference. By having flexibility of the location of the add, the individual is not distracted by the distortion but can use the add region to keep score and see close items (3). The Definity® Company has created trifocal glasses, in which the upper and lower regions are designed for distance viewing, while the middle section is designed for near vision.
Flip-up multifocals. To combat the need to have two pairs of glasses (distance and readers or multifocals), the add prescription could be a separate attachment to a pair of distance glasses. Similar to the idea of clip-on sunglasses, flip-up multifocals would clip onto the distance lens frames. When they were not needed, the attachment could flip up, staying attached, thus preventing the need to keep two pairs of glasses. The attachment could be designed in a number of ways to allow for choices in the direction of the flip, either up or to the sides. This technology currently exists, but is not widely known.
Flip-up multifocals with an assistive technology reminder. The same concept as flip-up multifocals, the clip-on portion would have an assistive technology component, like an accelerometer, to remind the individual to remove the add prescription when close tasks are finished.
Manual Focusing Eyewear. Although neither option is currently available for multifocal lenses, the technology exists to create a single pair of glasses that could be changed by the individual wearing them to the prescription necessary for distance or near vision. Adjustable lenses do exist that consist of a sac of silicon oil between two plastic circles. The oil sacs are connected to a tube and syringe with dials. By adjusting the dial, the liquid level in the sac is manipulated which changes the prescription. Although not aesthetically pleasing, they work so well that 30,000 have been distributed worldwide (4). Potentially, a few changes in the design could split an reading region so it would be possible that an individual could change his/her glasses to be distance, multifocals, or reading glasses, all with the turn of a dial. This method would also reduce the cost, because a new pair of glasses would not be necessary when prescriptions change. A proposed difficulty with these glasses would be matching the prescriptions of the top and bottom of the lens when switching from multifocals to distance lenses. This technology is not yet developed.
Electronic Focusing Eyewear. PixelOptics, Inc. of Virginia, for example, has developed a static lens they claim will offer a 70% improvement of image jump and have ten times the amount of clear vision within five feet. Also, other researchers are developing a liquid crystal lens that would be able to switch from preset distance and near vision prescription settings instantly by means of an electronic pulse (5). This technology is not yet at a point of development to be practical for individual eyeglasses.
Multifocal contacts. Multifocal contacts eliminate the need to switch between two pairs of glasses. If the contacts are the distance prescription, only a pair of reading glasses would be necessary. Two other contact options exist that potentially could eliminate the need for glasses.

Monovision. With monovision, one contact lens corrects distance while the other corrects near vision. The contact for distance is usually used on the dominant eye. The brain adapts to the two prescriptions, and people report that they cannot tell which eye is for distance or near. Problems with this option may arise due to the role of binocular vision in depth perception. Reduced depth perception could increase the likelihood of falls. Some individuals who try this approach note that objects in the distance are not as sharply focused as when both distance contacts are worn (6).
Concentric bifocal contacts. In this design, each contact lens has a near correction in the center and the outside is distance prescription. Other designs have concentric rings alternating between near and distant correction strengths (6). These types of contact lenses currently exist.
Discussion
This overview of nine current and future technology alternatives to multifocal lenses reviews alternatives that could resolve the multifocal lens and falling problem. This overview is important for two reasons.
Rehabilitation engineers and assistive technologists may be able to help respond to a significant problem with new interventions practice, research, and development.
Because bifocal lenses and other mutlfiocal eyeglasses are viewed as assistive technology devices to many, it is important to understand the issues around eyeglass use and the potential negative consequences of use. We may also be able to help manage potential negative outcomes with immediate response and innovative R&D for the future.
References
Lord, S. R., Dayhew, J., Howland, A. (2002). Multifocal glasses impair edge-contrast edge sensitivity and depth perception and increase the risk of falls in older people. The American Geriatrics Society, 50(11), 1760-1766.
U.S. Food and Drug Administration, Center for Devices and Radiological Health. (n.d.) What are the risks and how can I find the right doctor for me?. Retrieved January 11, 2010 from http://www.lasikeyesurgery.com/lasik/what-are-the-risks.html
Pollak, D. A. (1998, August 4). Golf Bifocals. United States Patent, number 5,790,226.
Harmon, K. (2009, February 24). Designer focuses on marketing adjustable eyeglasses at $1 a pair: Corrective specs with liquid lenses could help millions of the world's poor see better, but challenges remain. Retrieved January 11, 2010 from Scientific American: http://www.scientificamerican.com/article.cfm?id=adjustable-eyeglasses-poor
(2009, February 17). PixelOptics begins wearer trials of electronic focusing eyewear. Retrieved January 12, 2010 from http://pixeloptics.com/pages/news/YahooFinancial090217.pdf
DeFranco, L., Heiting, G., DePaolis, M. (2008, January). Multifocal contact lenses. All About Vision. Retrieved January 12, 2010 from http://www.allaboutvision.com/over40/multifocalcls.htm
ACKNOWLEDGEMENTS
This work is supported in part by the National Institute on Disability and Rehabilitation Research, grant number H133G050340. The opinions contained in this paper are those of the grantee and do not necessarily reflect those of the NIDRR and U.S. Department of Education.
Author Contact Information:
Dennis Tomashek
R2D2 Center, Enderis Hall, PO Box 413, Milwaukee WI 53201, (414)229-5390
Word Version
PDF Version