2022 RESNA Virtual Conference:
Driving the Future of Assistive Technology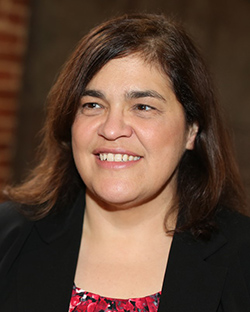 Once again, we went virtual in 2022, as covid variants continued to make it difficult for people to travel. Can we say third time's a charm? 2022 is our third virtual conference, and while it is not the same as meeting in person, we are grateful to our members, presenters, exhibitors, and sponsors that have enthusiastically embraced virtual again.
This year, we decided that we wanted to get out of our comfort zone and focus on bringing in new industries to help push AT forward. As a result, we have major mainstream companies participating in this year's conference. A product manager from Waymo's self-driving car team will be a keynote speaker, and we'll be featuring Volkswagen in one of our Master Class Sessions, which really fits into our theme of 'Driving the Future of Assistive Technology'. We're bringing in companies like Google Research and its Project Relate to show how Big Tech is now seriously addressing the challenges of inclusion. We're happy to host and welcome these companies, who are recognizing RESNA as a thought leader in assistive technology.
Besides these scientific proceedings, the 2022 conference includes:
Keynote lectures from inspiring thinkers and leaders, such as Waymo product manager Orlee Smith, international disability researcher Professor Tom Shakespeare, and our Colin McLaurin Lecturer Dr. Jan Miller Polgar;
A certification town hall for the ATP, SMS and RET communities;
Over 36 education sessions on a wide range of AT topics, available live and on-demand;
Interactive scientific paper platform sessions and scientific poster "minute madness;"
The Student Design Challenge and Student Scientific Paper Competition;
A master class on the promise of autonomous vehicles, featuring researchers, Volkswagen, and consumer advocates;
A virtual Developer's Showcase with almost 30 rooms of exciting and new technologies;
And opportunities for attendees to meet each other, network, and share experiences on-line and in-person at NMEDA dealer happy hours in six different locations across the country.
Please enjoy these proceedings, and help us drive the future of AT!
All the best,
Maureen Linden, MS
RESNA President