2021 RESNA Virtual Conference: Welcome Home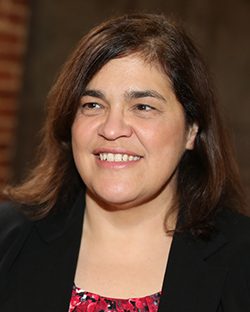 We had hoped to be able to welcome RESNA members and conference attendees in person this year, but at the time we had to make the decision to go live or virtual, all signs pointed to the wisdom of virtual. With the success of our virtual conference last September, we launched enthusiastically into planning our second virtual conference.
The theme "Welcome Home" reflects RESNA's multi-disciplinary nature. As the only professional society for everyone in assistive technology and rehabilitation engineering, we take great pleasure in the conference serving as a diverse gathering place for clinicians, researchers, manufacturers, suppliers, and developers. The word "home" captures what RESNA is for so many – our professional home, where we can be passionate, enthusiastic, focused, and "geek out" on cool technology. The fact that everyone can also attend the conference from home is just a happy coincidence!
This year's conference includes:
Keynote lectures from inspiring thinkers and leaders, such as Molly Follette Story, poet Molly McCully Brown, and our Colin McLaurin Lecturer Peter Axelson.
Over 36 education sessions on a wide range of AT topics, available live and on-demand
Interactive scientific paper platform sessions
The Student Design Challenge and Student Scientific Paper Competition
Master classes for advanced practitioners and short buzz sessions on hot topics
A virtual Developer's Showcase with 20 rooms of new and exciting technologies
Opportunities for attendees to meet each other, network, and share experiences
We are delighted that with the passing of every day, things are getting better and people are able to travel, see their loved ones, and live a more normal life. We hope that by our 2022 conference, we will be able to meet in person, more connected than ever by our common experiences and bonds forged during our virtual conferences.
Please enjoy these proceedings, and remember, you have a home at RESNA.
All the best,

Maureen Linden, MS
RESNA President