Kevin A. Grogg, MS, John Anschutz, Michael Jones, PhD
Shepherd Center, Atlanta, GA
ABSTRACT
The ipod from Apple, Inc. has become the most popular music-listening device in the world; however, each item in its product line is not easily accessible to individuals with limited manual dexterity. An alternate method of access (using sip & puff controls) has been developed by technologists at the Shepherd Center so that patients may independently access/use their ipod. Through the use of commercially available equipment, patients can power on/off the unit, play/pause songs, and fast-forward within and between tunes. A total of ten patients diagnosed with tetraplegia have used this system; all were able to successfully operate their ipod through the sip & puff interface. This paper will describe the steps taken to make this alternate access method a reality and discuss future possibilities for the system.
KEYWORDS:
ipod, sip & puff, Griffin Technology, alternate access
BACKGROUND/PURPOSE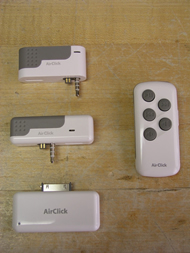 Photo 1: AirClick consumer product (Click image for larger view)
Apple's ipod has achieved iconic status as the essential personal entertainment electronic device of our time, with sales of over 39 million units annually (1). Though extremely popular, the ipod is not easily usable by individuals with limited manual dexterity. The unique thumbwheel interface is highly functional but almost impossible to use without fine hand control.
Given the immense popularity of the ipod, it was only a matter of time before Shepherd Center received a request from a patient to adapt his ipod so it could be operated with sip and puff switches. The first request came in December 2005. To date, ten ipods have been modified to operate via sip and puff switches, including the following models: 4G, 5G, ipod photo, and ipod mini.
APPROACH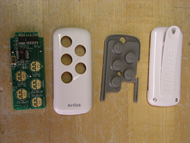 PHOTO 2: AirClick disassembled (Click image for larger view)
Rather than start from scratch we decided to modify an existing, commercially available wireless remote control for the ipod. A preliminary search identified a wide array of wireless remote controls for the ipod being marketed in the US. We chose the AirClick wireless remote control unit by Griffin Technology of Nashville Tennessee. (http://www.griffintechnology.com/products/airclick/ ) because we could easily modify the circuit board from the wireless transmitter to function with sip & puff switches. Figure 1 shows the AirClick wireless controller and the circuit board removed from the controller case.
Given the operating controls of the ipod, the wireless controller was set up so a short sip activates the "play" and "pause" functions, and an extended sip activates the "power off" function (similar to pressing and holding the Play/Pause button on the ipod). Each short puff skips to the next song and an extended puff advances in five-second increments within a song.
OUTCOME/PERFORMANCE & COST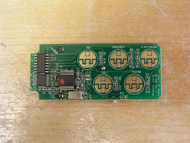 PHOTO 3: System board pulled from AirClick device (Click image for larger view)
All ten patients have been able to use each sip & puff function of the ipod remote controller and have provided positive comments regarding its use. Even though a number of patients have had significant breathing impairments (some requiring mechanical ventilation), all have been able to use this system successfully because it requires minimal sip & puff energy to activate.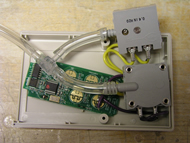 PHOTO 4: Completed sip & puff ipod modification – open box (Click image for larger view)
Our patients can use the wireless controller while in bed or when traveling around the hospital in their power chair. The wireless transmitter is powered by a very small lithium ion battery, which should continue to function for years. The system has proven durable in testing with patients at Shepherd Center; no technical problems have been reported.
An additional benefit for the sip & puff controls is that the overall cost is very low. Material cost is under $50 (includes AirClick device, sip & puff switches, plastic box for encasement, oxygen tubing, and wires to solder parts together). Production time is only 15 minutes per sip & puff unit. This allows for quick fabrication on short notice, if needed.
PHOTO 5: Patient using sip & puff ipod unit (Click image for larger view)
Feedback from all patients has been very positive. One patient stated, "Beforehand, I was bored but now I'm able to use my ipod independently." Another commented, "I like it because the buttons on my ipod are hard to push and this method is very convenient." Family members have also praised the device. One parent remarked, "This is the first time our son has smiled since his injury." Two parts of this system are especially appealing to patients - the ability to control their ipod independently and the freedom to take the system with them wherever they travel.
IMPLICATIONS/FUTURE DIRECTIONS
The patients at Shepherd Center who have used the ipod sip & puff controller all have positive comments about its use. Additional requests have been received from patients/families to construct this device while their loved one was in the hospital. As a result, the assistive technology staff at Shepherd Center has purchased additional units (and modified them) to meet this demand. The functions controlled by sip & puff make up only a few commands within the ipod. Ideas for future versions of this product include: addition of a volume control, ability to rewind within a song or go back to a previous tune, and the ability to scroll through the various ipod menus so that any function can be enacted using the sip & puff method of access.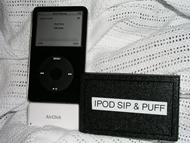 PHOTO 6: Close-up of sip & puff box with patient's ipod (Click image for larger view)
Another option is use of audible menus. Abrahams(2) makes the point that the ipod is an audible device so it should be able to talk to you. He suggests that Apple support text-to-speech functionality through iTunes, so a user could download audio clips to the ipod to identify different menu options and content information (song title, artist, and genre). The ability to navigate the ipod without looking at the display could benefit all users, including individuals with visual impairments and those who prefer to keep the ipod safely tucked in a pocket or purse.
Finally, in addition to the enjoyment value for patients of being able to independently use the ipod, we hope to explore its potential therapeutic applications. Patients have reported that using the ipod during therapy sessions can be a useful distraction, as it is for many users during tedious or unpleasant activities, such as exercise. Similarly, the ipod may prove to be a useful anxiety reducer to help patients cope with stressful activities such as ventilator weaning, cuff deflation (to help produce speech), or wound debridement (a very painful procedure).
REFERENCES
Netherby, Jennifer. Video business. Radnor, October 23, 2006, Vol 26, (43), pg. 2.
Abrahams, Peter. ipod needs 20/20 vision. IT-Director.Com, May 23, 2006, http://www.it-director.com/business/compliance/content.php?cid=8523
Author Contact Information:
Kevin A. Grogg, MS
Shepherd Center
Atlanta, Georgia 30309
Phone (404) 350-7574
EMAIL: kevin_grogg@shepherd.org