Welcome to RESNA 2007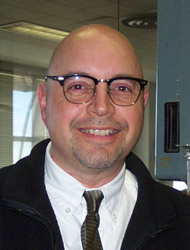 RESNA President Glenn Hedman
On behalf of RESNA's Board of Directors, Committees, and Staff, I welcome you to Phoenix, the Arizona Biltmore, and the RESNA 2007 Conference.
Meetings Committee Chair Ray Grott and his team have put together a strong program, reflecting the leading research, service delivery, and training work of our field. RESNA Executive Director Tom Gorski and a talented office team have worked hard with the Meetings Committee to make sure the program, schedule, and facilities come together seamlessly. They have set the table for us; it's now our job to get to as many sessions as possible.
Your RESNA leadership has been busy this year. Much work has gone on regarding building content for the Conference, getting the word out about the credentialing program, re-vamping the website, and maximizing membership value. I encourage you to attend the sessions where discussions on these activities will occur – SIG and PSG meetings, Committee sessions – and especially the Town Hall Meeting. We will have an open forum for discussion of the past year's achievements and planned work for the coming year.
The RESNA Exhibit Hall is a focal point for the Conference – our town square. Manufacturers and RERCs have brought the newest products and approaches for our review. Visit the booths often, perhaps with a colleague, for lively discussions on the latest research and development work in our field.
We will recognize outstanding work for RESNA and the field of Assistive Technology throughout the Conference – at our Awards Ceremony and at the start of select individual sessions. Please help us recognize the fine efforts of your colleagues at these sessions.
Phoenix is a new city for RESNA, and the Arizona Biltmore represents a new venue for us. But we are confident the same opportunities for dissemination, training, and networking will be here – bigger and better than ever before.
Glenn Hedman, MS, PE, ATP, RET
RESNA President
---
Welcome from Your 2007 Conference Chair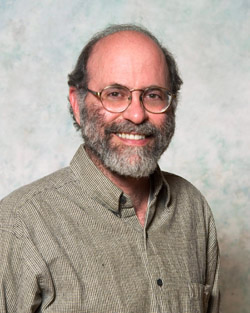 Conference Chair Ray Grott
Welcome to RESNA 2007, our 30th annual meeting as an organization. Thirty years…that's a long time in the life of a family like ours. Many of our founders have retired after long years of service to the field, former "youngsters" have matured and taken on leadership roles, and many who were not even born back then have graduated from colleges and training programs to fill the ranks of today's hard working researchers, practitioners, product developers, policy makers, and educators. Once again, our AT family has come together to learn from each other, share new ideas, announce our successes, and get support to meet difficult challenges.
We are indeed a diverse family and this is reflected in the wide range of topics and interest areas that you'll find represented at this conference. You won't find softball games and sack races at this family reunion, but you will have plenty to occupy your time: instructional courses, plenary speakers, interactive workshops, scientific paper platform and poster sessions, plenty of hands-on opportunities in our exhibit hall, social and networking events, and meetings where you can contribute to RESNA's ongoing work.
If this is your first RESNA conference or if you are still new to the field, please join me at the first timers orientation session on Sunday morning at 8 am—yes, there will be coffee. This session will help you link up with others and optimize your conference experience. If you are an old hand, introduce yourself to a newcomer and support the next generation at the paper platform sessions for the winners of the Student Design and Student Scientific Paper competitions. Whether this is your first or twenty-seventh conference, explore with us the new and different: hot new products in the exhibit hall, the latest research from the RERCs, glimpses of the future at the NSF-sponsored special session on Emerging Technologies, workshops on the features and challenges of the new VISTA operating system, the latest on Medicare and Medicaid funding, and new approaches to seating and mobility.
I could go on—but it's all right here in the Proceedings. So enjoy the conference, learn while you rack up those CEUs, catch up with old friends and make new ones. If you have any suggestions and ideas for next year, please share them with me or the other members of the Meetings Committee. You'll find me up late every night . . . in the swimming pool!
Ray Grott, MA, ATP
On behalf of the 2007 Meetings Committee